Tree Shaping Hobart
Your trees' aesthetics should be the least of your problems with Stump Pro's tree shaping Hobart and surrounds have come to rely on.
Our professional tree shapers are knowledgeable in different kinds of tree shaping procedures and can deliver the needed tree shaping service you want, from hedging to pleaching, from topiary to espaliers. We also offer tree crown reduction and ficus tree pruning and shaping.
Only qualified and licenced arborists should perform tree shaping as it takes great care to achieve the desired outcome, especially if you want to get what you paid for. We really recommend you engage the services of our experts as tree shaping is far from the one you see bonsai hobbyists do. You need a team to do it and that's where Stump Pro comes in for the best tree shaping Hobart property owners and homemakers depend on.
Professional Tree Shaping Services
Stump Pro has arborists and horticulturists that provide professional tree shaping services to residents of Hobart and surrounds.
Very knowledgeable on various tree shaping techniques, our expert tree shapers have years of experience in tree shaping, from different topiaries to awe-inspiring espaliers, from handsomely tidy hedging to creative pleaching. It can be a great project that needs more than just our expert's skills but that of our whole team as well.
Among the different kinds of tree shaping, the most common is Topiary. This is done by clipping and trimming the branches to create very distinct shapes or figures. Popular shapes used are circles, squares, and sometimes, triangles. Whimsical figures are sometimes the silhouettes of Mickey Mouse or a rabbit. Be that as it may, topiaries add aesthetics to any property with a wide open yard. If you wish to discuss other tree shaping services we offer, give us a call and our experts will attend to your queries.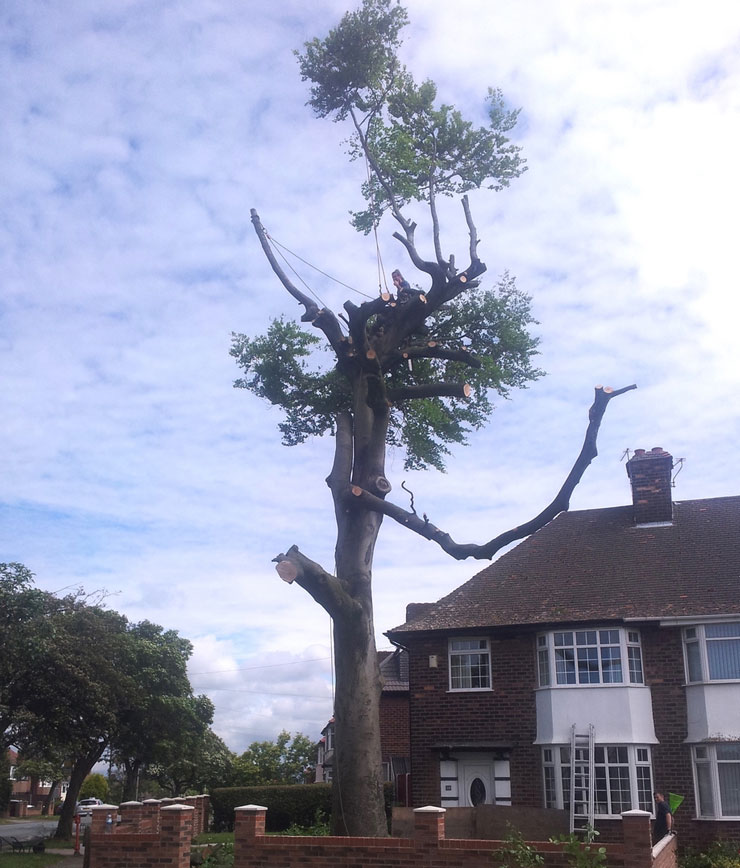 Tree Reduction and Shaping Company
Aside from our tree reduction and shaping services, we also do inspections and diagnoses of your trees before we proceed with any of our tree services.
After the inspection is done, we then have a consultation with you as to what designs you have in mind if you want us to create awesome topiaries for your lawn, or we can recommend how much tree reduction is needed if you want our tree reduction services. Aside from these, we have other services you might want to check out, from stump grinding and poisoning to tree pruning, and more.
We've been in the business for more than a decade now and we've witnessed how the needs of our customers evolved with time. We have to keep up with the times and level up in order for us to give you the best service we can offer aside from tree stump removal. Now we have a slew of services designed for your convenience and peace of mind.
Why Choose Us
We provide friendly, prompt tree removal service and are fully qualified
and insured for your peace of mind.

Experienced
Tree Lopping Service
Our experienced arborists, tree surgeons, and tree experts have been delivering the best quality tree lopping services since 2010.

We Care About
the Details
We thoroughly inspect the trees' conditions and do a consultation with you before we perform anything on the tree itself.

Customer Satisfaction
Guaranteed
Our tree experts who are friendly, knowledgeable, and approachable have only one thing in mind: total service satisfaction.
Whatever Tree Problem You Have,
We Are Here to Help!
Complete the form below then click 'Submit'.
One of our friendly Stump Pro tree experts will be in touch with you ASAP.