Tree Chipping Service
Hobart
For expert tree chipping service Hobart and surrounds trust, Stump Pro is it. We do wood chipping service and tree mulching service too.
The debris from dead trees and their branches make your open wide space messy and can take hours to make it tidy. Let's repurpose this debris and other waste by turning them into useful mulch. Need some wood chips for your garden? We've got a lot of garden wood chips for sale.
As a tree service company, we try to be responsible and environmentally friendly by being conscientious with our every undertaking, We dispose of the debris and other garden waste through wood or tree chipping where the by-products can be used as bark or fertiliser. We're eco-friendly and we give you the best tree chipping service Hobart residents go to.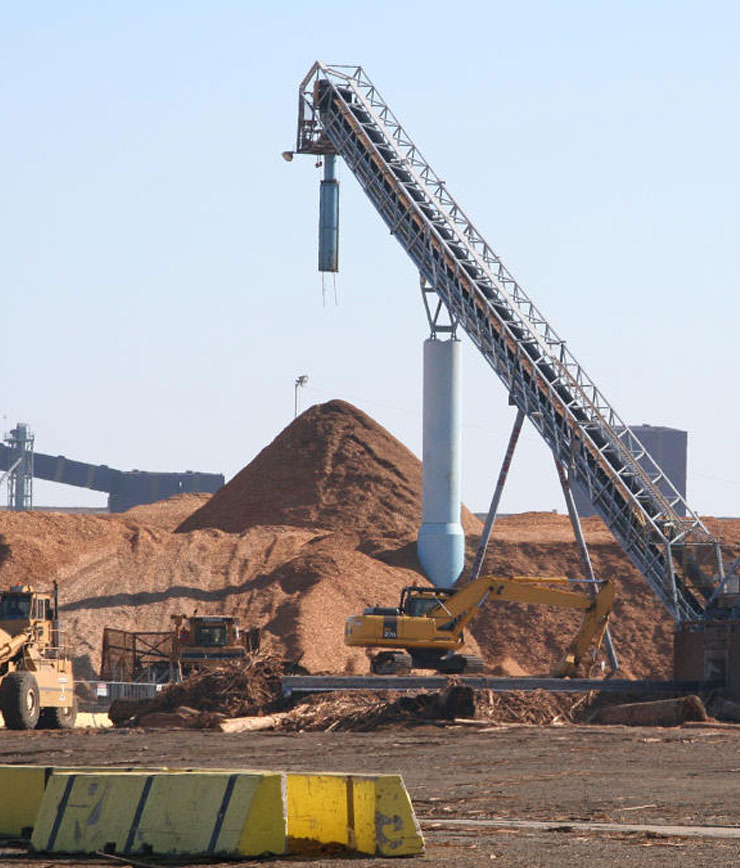 Benefits of Wood Chipping
There's an eco-friendly way to remove and recycle by-products and waste from tree removals and tree felling and we call them wood or tree chipping. What's great about wood chipping are the benefits you get and are some of them:
Reduce a large amount of debris without burning. Burning is bad for the environment; chipping is not. Repurpose them as mulch. We use them by using them as mulch to line footpaths, flower beds, and the like. Community cleanliness compliance. Your local municipalities may have their own policies and ordinances to keep the community tidy and clean, and using wood chips to tidy up your yard is one way to do it.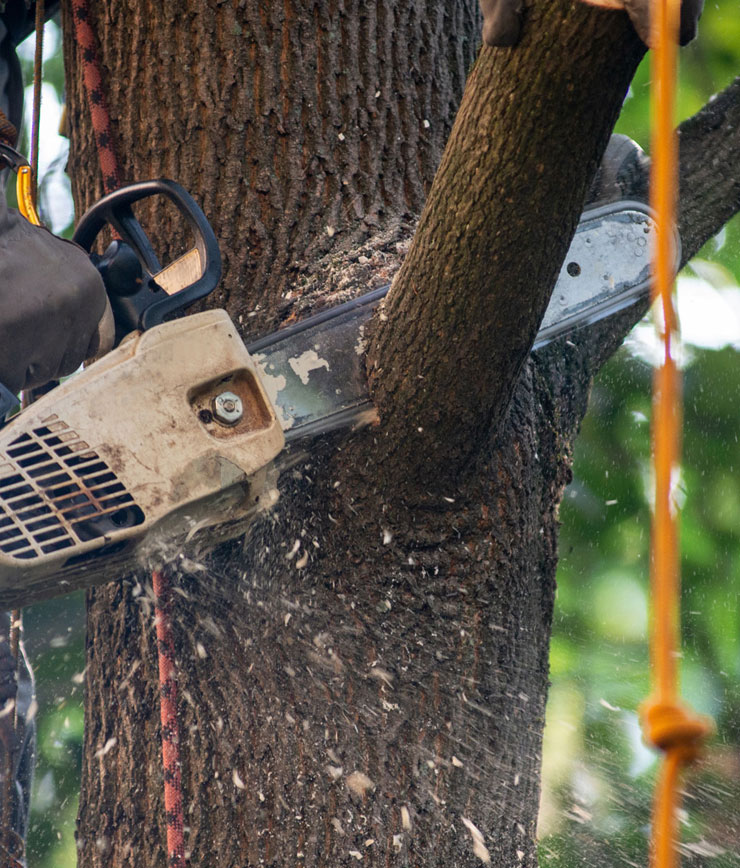 Wood Chipping
Company
Aside from wood chipping, we also offer tree felling services. We also do inspections and diagnoses of your trees before we do our tree reduction and shaping service.
After the inspection is done, we then have a consultation with you and recommend the best course of action to take with regards to the tree services we can provide. Aside from these, we have other services you might want to check out, from stump grinding and poisoning to tree pruning, and more.
We've been in the business for more than a decade now and we've witnessed how the needs of our customers evolved with time. We have to keep up with the times and level up in order for us to give you the best service we can offer aside from tree stump removal. Now we have a slew of services designed for your convenience and peace of mind.
Why Choose Us
We provide friendly, prompt tree removal service and are fully qualified
and insured for your peace of mind.

Experienced
Tree Lopping Service
Our experienced arborists, tree surgeons, and tree experts have been delivering the best quality tree lopping services since 2010.

We Care About
the Details
We thoroughly inspect the trees' conditions and do a consultation with you before we perform anything on the tree itself.

Customer Satisfaction
Guaranteed
Our tree experts who are friendly, knowledgeable, and approachable have only one thing in mind: total service satisfaction.
Whatever Tree Problem You Have,
We Are Here to Help!
Complete the form below then click 'Submit'.
One of our friendly Stump Pro tree experts will be in touch with you ASAP.