Emergency Tree Work
Hobart
Tree blocking your way? Call for an efficient emergency tree work Hobart residents turn to in times like this. Stump Pro.
Stump Pro's after-hours assistance has been the go-to emergency response team for emergency tree service and emergency tree removal because of our team's reliability. So why not put us on your speed dial just in case you need emergency tree work Hobart trusts?
Our emergency tree removal service is performed by professional tree surgeons and licenced arborists. They're on standby to receive any call for emergency tree removal service you might have. We work fast so that you won't be delayed to wherever you are needed to be. For more information on our emergency tree work Hobart and surrounds have relied on, give us a call.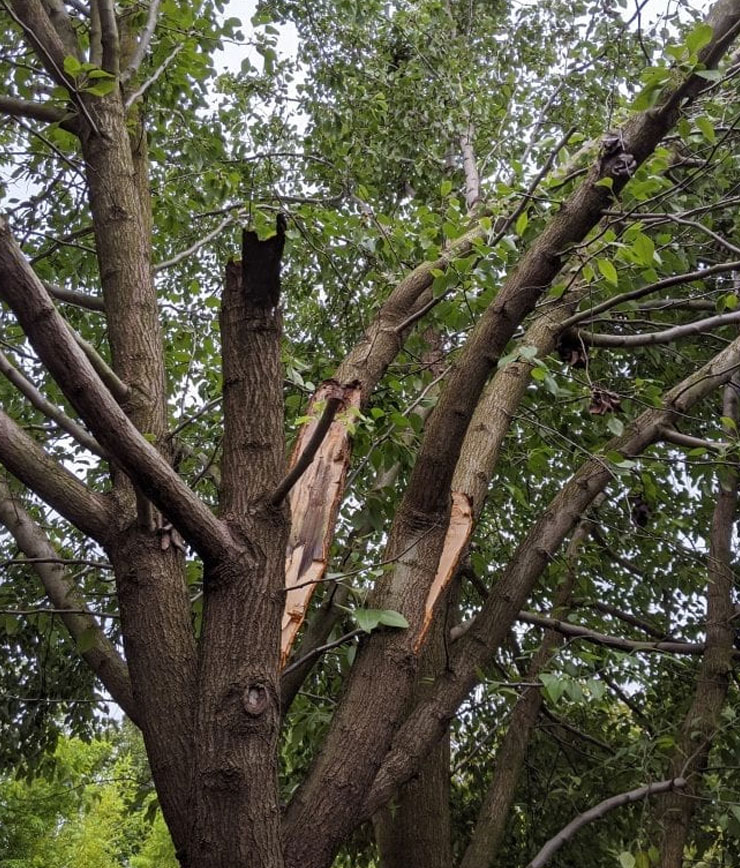 How to Identify Tree Emergencies
Identifying the type of emergency needed is one way to swiftly facilitate a call for help. Here are some examples to give you an idea of when a tree emergency is needed:
When fallen trees are blocking access roads, paths, or highways
When trees have collapsed during high winds or a severe storm
When trees are partially felled and are posing a danger to people and property
When trees are encroaching another property
When the tree and its branches are entangled in power cables and lines
Other scenarios such as loose tree branches or rotting trees that may collapse or fall on anyone anytime
Now you know when to call for help when you encounter the scenarios mentioned above. Do not hesitate to call the experts in tree emergencies. Stump Pro.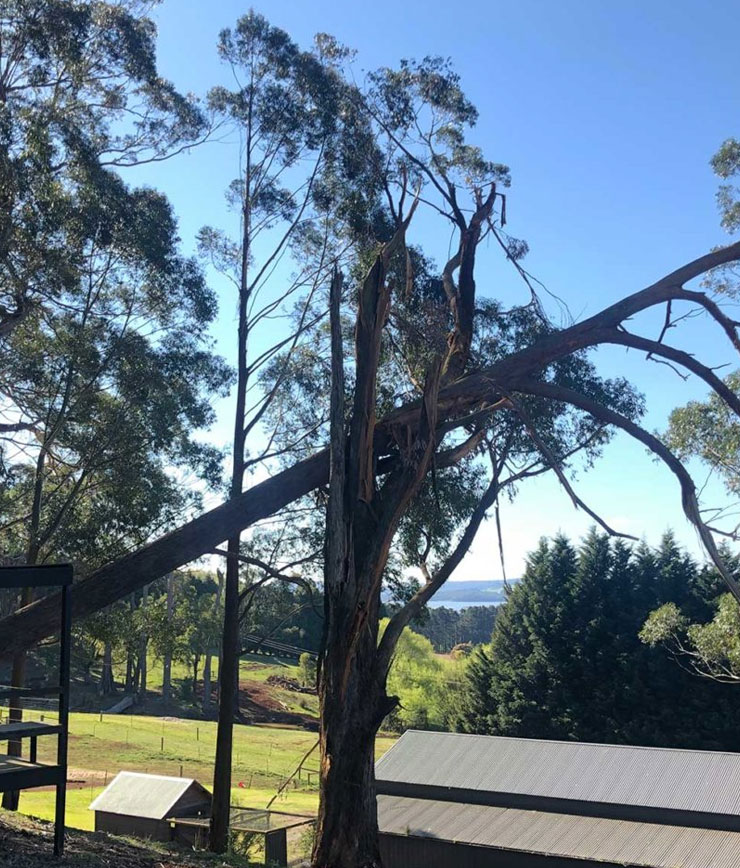 Emergency Tree
Work Company
Aside from emergency tree work, we also offer stump grinding and stump poisoning. We also do inspections and diagnoses of your trees before we do our tree reduction and shaping service.
After the inspection is done, we then have a consultation with you and recommend the best course of action to take with regards to the tree services we can provide. Aside from these, we have other services you might want to check out, from stump grinding and poisoning to tree pruning, and more.
We've been in the business for more than a decade now and we've witnessed how the needs of our customers evolved with time. We have to keep up with the times and level up in order for us to give you the best service we can offer aside from tree stump removal. Now we have a slew of services designed for your convenience and peace of mind.
Why Choose Us
We provide friendly, prompt tree removal service and are fully qualified
and insured for your peace of mind.

Experienced
Tree Lopping Service
Our experienced arborists, tree surgeons, and tree experts have been delivering the best quality tree lopping services since 2010.

We Care About
the Details
We thoroughly inspect the trees' conditions and do a consultation with you before we perform anything on the tree itself.

Customer Satisfaction
Guaranteed
Our tree experts who are friendly, knowledgeable, and approachable have only one thing in mind: total service satisfaction.
Whatever Tree Problem You Have,
We Are Here to Help!
Complete the form below then click 'Submit'.
One of our friendly Stump Pro tree experts will be in touch with you ASAP.