Since 2010, we've provided peace of mind to every customer we have had with the kind of tree cutting insurance Hobart residents are guaranteed every time they engage any of our services. You should find out from your tree cutting contractor if they have tree work insurance or tree service insurance just so you can secure and protect your property and your loved ones before engaging any tree cutting service.
For us at Stump Pro, tree cutting insurance cost is not an issue. We care. We want you and your family protected, and our crew of tree experts as well with a tree work insurance Hobart residents would be glad to hear about.
PUBLIC LIABILITY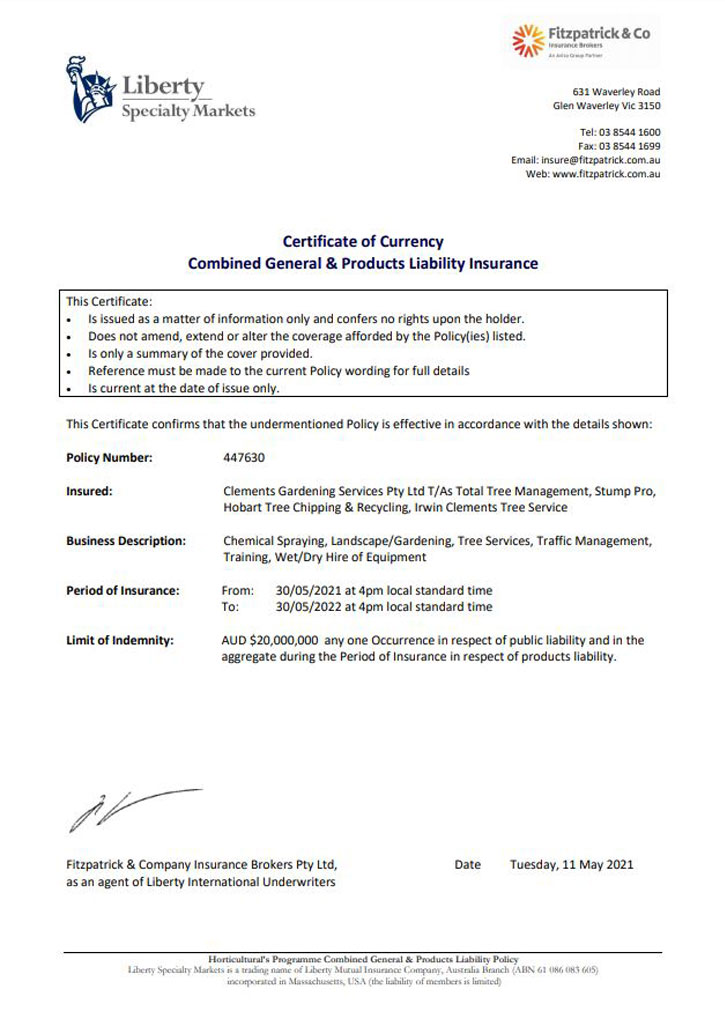 WORKER'S COMPENSATION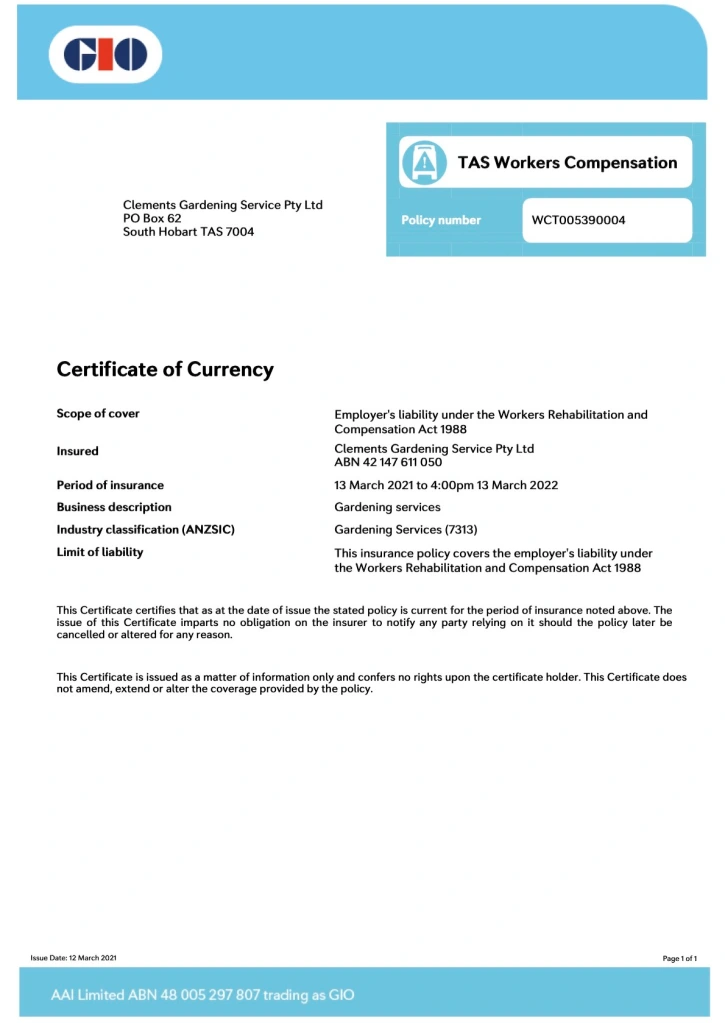 WORKER'S COMPENSATION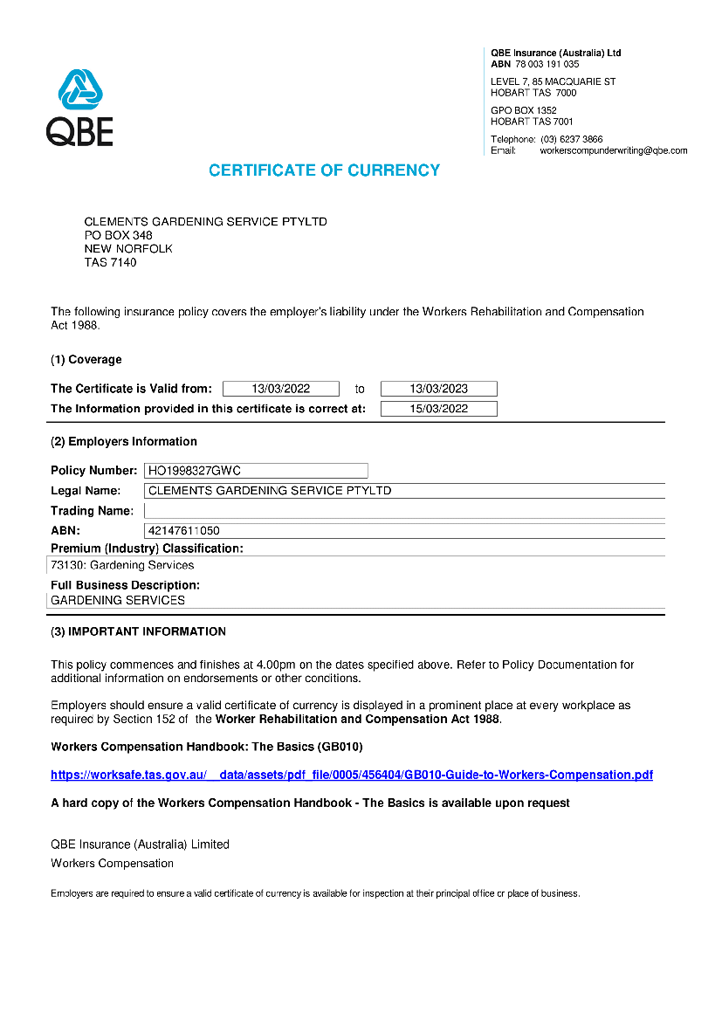 Experienced
Tree Lopping Service
Our experienced arborists, tree surgeons, and tree experts have been delivering the best quality tree lopping services since 2010.

We Care About
the Details
We thoroughly inspect the trees' conditions and do a consultation with you before we perform anything on the tree itself.

Customer Satisfaction
Guaranteed
Our tree experts who are friendly, knowledgeable, and approachable have only one thing in mind: total service satisfaction.
Whatever Tree Problem You Have,
We Are Here to Help!
Complete the form below then click 'Submit'.
One of our friendly Stump Pro tree experts will be in touch with you ASAP.