Tree Arborist Hobart
Since 2010, Stump Pro is the go-to tree arborist Hobart has come to depend on for complete tree service for residential and commercial establishments.
We provide the best value tree service ever done by an expert tree removalist to assure that our work, especially when it's large tree removal, is not just environment-friendly but obeys existing local laws and standards governing tree removals.
From our team of tree experts and licenced arborists who are always ready to provide you with the best service for your trees and other foliage, to our approachable sales and customer service team to answer all your enquiries, you're sure to get the best advice from our registered tree arborist Hobart homeowners, property developers, real estate agents, and builders are used to.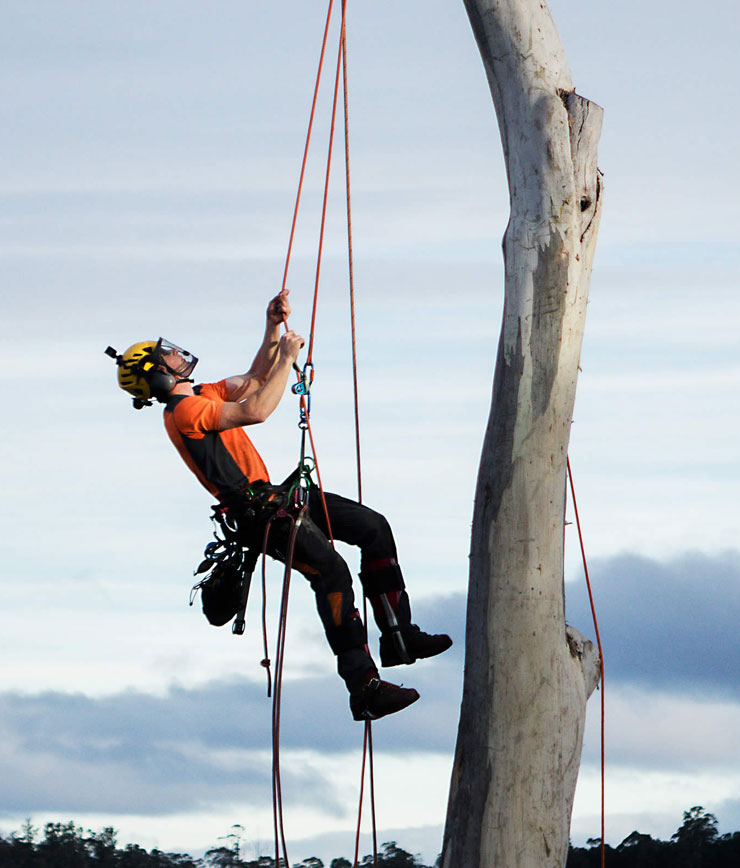 Safety Measures
Stump Pro values you and your family's safety, as well as our crew's. It matters greatly to us.
Our more than 10 years of experience, continuous skills training, and use of the latest tools and technology in our work have minimised any risk in every project we do.
At the onset, we already perform a thorough onsite inspection and during the undertaking, we strictly observe various local arboriculture standards and adhere to all safety precautions. In order for us to deliver the best service we can possibly give our customers, we regularly take part in state and industry-sponsored safety seminars and conferences to be up to date with the latest in tree care practices, local legislation, and standards.
We are a company that values safety and we spend on the latest tools and equipment and do regular maintenance checks on them to minimise the risk of injury and damage to person or property.
Why Choose Us
We provide friendly and prompt tree removal service and are fully qualified
and insured for your peace of mind.

Experienced
Tree Lopping Service
Our experienced arborists, tree surgeons, and tree experts have been delivering the best quality tree lopping services since 2010.

We Care About
the Details
We thoroughly inspect the trees' conditions and do a consultation with you before we perform anything on the tree itself.

Customer Satisfaction
Guaranteed
Our tree experts who are friendly, knowledgeable, and approachable have only one thing in mind: total service satisfaction.
Whatever Tree Problem You Have,
We Are Here to Help!
Complete the form below then click 'Submit'.
One of our friendly Stump Pro tree experts will be in touch with you ASAP.